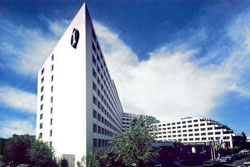 The Deluxe Catagory Athenaeum Intercontinental was designed to meet the needs of the most discerning business and leisure travellers, as well as the ever increasing demands of conference and banqueting organisers. By focusing on the consistent delivery of the highest possible service standards and by offering an environment of discrete luxury and comfort, the Athenaeum Inter-Continental Athens promises to make even the shortest stay a unique and memorable experience.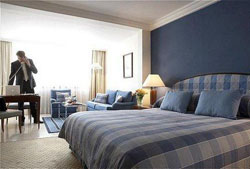 Each of the 543 rooms and suites of the Athenaeum Inter-Continental Athens is distinguished by supreme comfort and elegance. Reflecting the very essence of perfection blended with style, all the rooms are superbly equipped with every modern convenience. Non-smoking rooms and special rooms with facilities for the disabled are available.
All rooms offer, two telephones with dual lines, speakerphone and voicemail, fax and modem port, satellite television including CNN, European satellite, pay movies, video on demand and guest bill viewing, working desk, complimentary daily newspaper in the lobby, hairdryer, private in-room safe, laundry and valet service, air conditioning and minibar.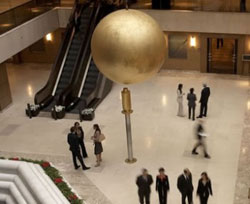 Athenaeum Inter-Continental Athens offers a comprehensive range of top-quality fitness equipment at The Ambassador Health Club. Following a workout you may wish to indulge in a variety of facial and body treatments including sauna, steam bath, massage, jacuzzi or solarium. In the summer months do not miss out on a swim in our outdoor swimming pool. The Business Centre offers a wide range of business services and equipment. There are 14 shops within the hotel, including hairdressers, a travel agency and a car rental company.