SEMELI HOTEL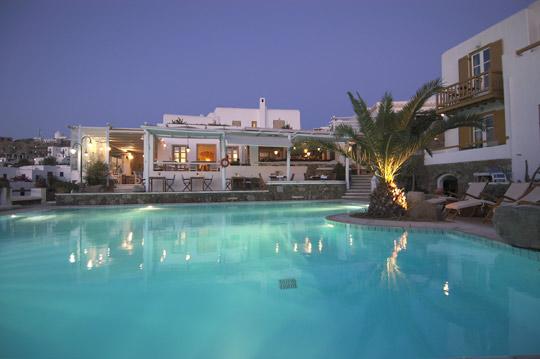 BUILT: 1996
LOCATION: Myconos Town
DISTANCES: 2 km from the airport,
0,4 km from the port
ROOMS: 42 doubles, 3 suites, 150 beds
CATEGORY: A' Superior - De Luxe *****
Full buffet restaurant o Swimming pool o Pool bar o Restaurant o Fitness Center o Jacuzzi o Baby sitting service o Air-conditioned throughout o Room service o Guest laundry o Private garage o Safe deposit box o Daily maid service o Fax service.
A place of relaxation and friendly atmosphere with unique elegance and aesthetically impeccable in the heart of Mykonos capital.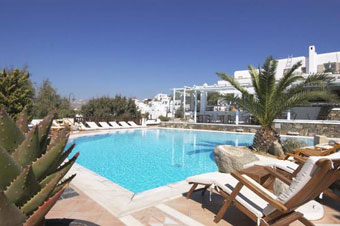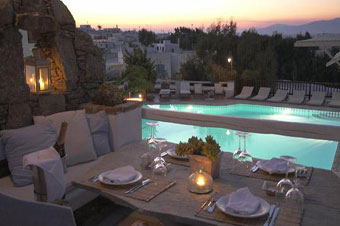 As you cross the paved narrow street of the hotel, among the small white houses you feel the real architecture becoming one with nature. The colors, stones, bushes and trees all come together with the sea. The sky and the sunlight make feel home away from home. Walking through the old entrance door, you are overwhelmed by the simplicity as well as the familiarity of the place which aims at making you feel completely at home.
The hotel complex is successfully integrated into Mykonos' traditional settlement in terms of the island's color and style.
Although the decorative style is uniformed throughout the hotel, every single part of it has its own identity thus creating a cozy and homely atmosphere.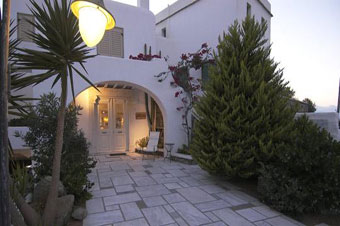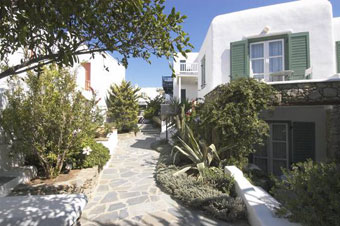 The old stately house that already existed was renovated without losing any of its personality. Its old pieces of furniture were used along with the new ones that were carefully selected forming the wonderful rooms where visitors can enjoy a unique breakfast-buffet, and taste the exquisite cuisine of the hotel.
As you walk down the narrow streets of the hotel, you can sense the stone-washed walls, the stone benches, and the small of basil, geraniums and bougainvilleaes.
While sipping away an exotic drink at the bar, one can relax and view the changing colors of the sea from dawn to dusk. At night time as the ships travel far away into the night, one can sit under the moonlight and enjoy the spectacular view of the swimming pool glistening away.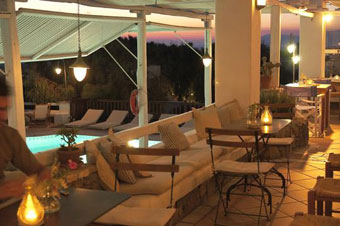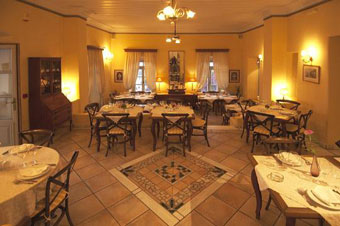 The minute you walk into the hotel rooms, your breath will be taken away. They combine the traditional architectural structure of modern facilities and fine taste. It is therefore the best choice of relaxation and an unforgettable getaway.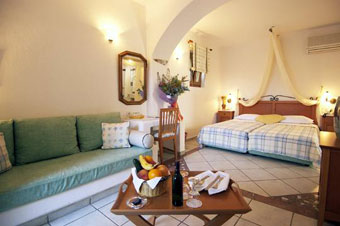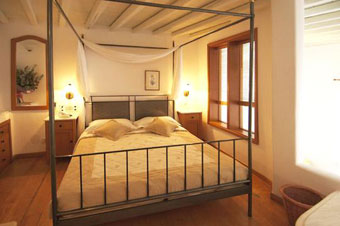 Air-conditioning
Color Satellite TV
3 Channels Music
Direct dial telephone
Mini bar
Hairdryer
Razor point
Double glass windows
Balcony - Veranda
---