From classical treasures to imperial grandeur, Gay Travel Greece presents the cultural riches of Europe in the Mediterranean and the Aegean Sea.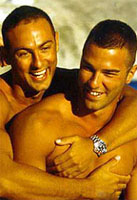 Imagine lying on a sandy beach and the cobalt-blue waters of the Aegean Sea stretched before you. Or strolling through the white-washed houses of Mykonos island or perhaps you'd like to partake in the ultimate European vacation experience, a seven-night Venice to Venice or Athens to Athens cruise aboard "Royal Olympic Cruises" newest ship, "Olympia Explorer". Nothing can compare with the Gay Travel Greece Experience.

We have found that the Gay Travel Greece Experience works for everyone-young and old, singles and couples. You will return home having had the best vacation of your life,relaxed and refreshed.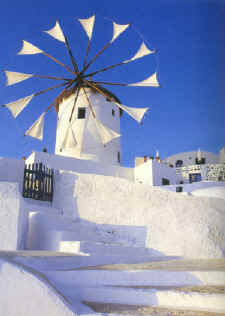 We at Gay Travel Greece are driven by the desire to please you, because we understand how precious your vacation time is, and we also know how important total freedom and enjoyment are to your busy life.
And if your heart says "yes" but your budget says "no"?
Contact us! There are many ways to make your trip happen. Our extensive selection of accommodation, cruises and tours for all purses may be the answer.
Once you've traveled with Gay Travel Greece,your future vacations will no longer be a question of whether to go with us but simply when.